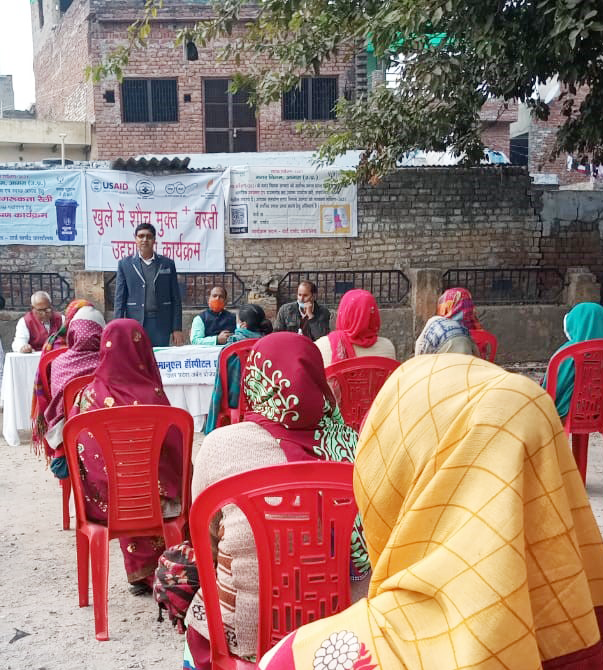 SSN RESEARCH DEVELOPMENT
SSN Research Development Private Limited is a research based organization headquartered at Lucknow , Uttar Pradesh. The organization is incorporated under the Companies Act 2013 and is limited by shares. The main objective of the organization is to make development in social sector, educational sector, health care sector, survey in large scale across multiple sectors, consultancy services in employment , event management, program implementation , research & development, training works , micro level planning for convergent poverty reduction and to provide gainful and productive employment opportunities for the upliftment of socially downtrodden. Collecting information on and document best national and international practices, models and innovations in social mobilization, financial inclusion, vulnerability reduction, public health and livelihood promotion and public private partnerships and simultaneously promote their replication are core principles in the service delivery system of the organization. It is also mandatory for working towards and making all possible efforts for developing such a society wherein everyone has equal opportunity to enjoy living in mainstream of social and economic development and be an integral part of integrated development of the society. Receiving grant in aids from the Government of India/Central Govt./State Government and local bodies along-with resource support including financial support from national and International Agencies / Organizations to undertake activities in furtherance of the objects of the social development is at the core of the organization.
Under the visionary and experienced leadership of its Directors , SSN is making its presence felt across many states and regions of the country and has successfully carried out notable assignments with prestigious clients in the country since its formation and initiation of various operations. Conducting large scale surveys and creating large database as per clients need has been at its core activities and service portfolio. Its works and outputs have been duly accepted by its valued clients and its achievements lies in its timely completion of assigned responsibilities and other parameters including content & quality. The company is expanding its activities and making its strong presence largely depending on its core strength of qualified expert manpower and field level research staff and efficient management. Arranging project based infrastructure and streamlining resources has been successful in some key assignment entrusted to the organization. Business earnings and revenue generation and gaining profits are likely to have a potential growth in near future.
Our Geographical Presence
Starting from Lucknow, Uttar Pradesh SSN has been extending its operations and services across the length & breadth of the country. Northern, Central & parcel of Western & southern & Eastern regions have been the principal locations so far where presence of SSN has been established on a project to project basis.
Our Core Services
The organization is formed under the Companies Act 2013 section 7. Directors , research staff & consultants and associated field level staff and office based support staff are gradually giving shape of the present service profile across key sectors with diverse range and fuelling future growth of the organization in terms of future diversification of client base and expansion into new locations and services including revenue generation and fund creation.
Research & Consultancy
Data Collection & Compilation
Analytical Report Preparation
Large Scale Multi-location Surveys
Longitudinal Surveys
Monitoring & Evaluation
Training & capacity Building
Preparation of PIPs / Action Plans
Implementation