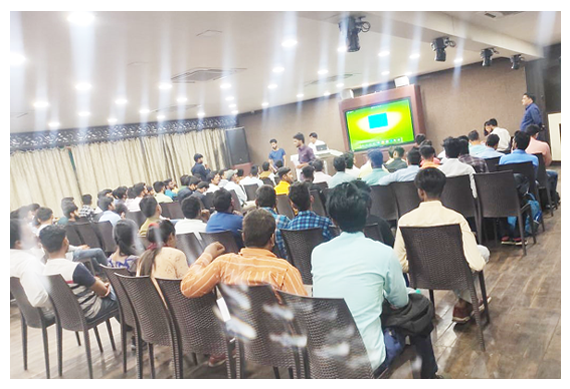 SSN RESEARCH DEVELOPMENT
SSN Research Development Private Limited is a research based organization headquartered at Lucknow , Uttar Pradesh. The organization is incorporated under the Companies Act 2013 and is limited by shares. The main objective of the organization is to make development in social sector, educational sector, health care sector, survey in large scale across multiple sectors, consultancy services in employment , event management, program implementation , research & development, training works , micro level planning for convergent poverty reduction and to provide gainful and productive employment opportunities for the upliftment of socially downtrodden. Collecting information on and document best national and international practices, models and innovations in social mobilization, financial inclusion, vulnerability reduction, public health and livelihood promotion and public private partnerships.
About Us
Our Geographical Presence
Starting from Lucknow, Uttar Pradesh SSN has been extending its operations and services across the length & breadth of the country. Northern, Central & parcel of Western & southern & Eastern regions have been the principal locations so far where presence of SSN has been established on a project to project basis.
OUR SERVICES
SSN has been focusing on specified sectors and client base always look forward to participate in the tenders and bidding process floated by government bodies and private agencies , besides international resources available for sectoral assignment in multiple field in line with the core services.
Surveys and research is the core service of the organization as this is basically a research based organization in the development sector. Besides field level data collection and analysis , report preparation and presentations, research tools creation, conducting interviews and FGDs are at core of any research work. SSN has multi sector alignment based on its own activities.
SECTORAL EXPERTISE & EXPERIENCE
SSN Research DEVELOPMENT and its key managerial and technical including field level research staff have been involved in many prestigious assignments including but not limited to the following sectors –
Carrying out research and development related activities